Simple, Low-Cost Business 401(k) Plans.
Up to 68% less than industry average*
Simple setup
Dedicated support
Watch Our 3-Minute Video to Learn How Your Business Can:
Offer a customized 401(k) plan - whether you're
self-employed or have 100 employees
Lower your taxes as you save for retirement
Leverage ShareBuilder Advisors' investment expertise and Customer Success Managers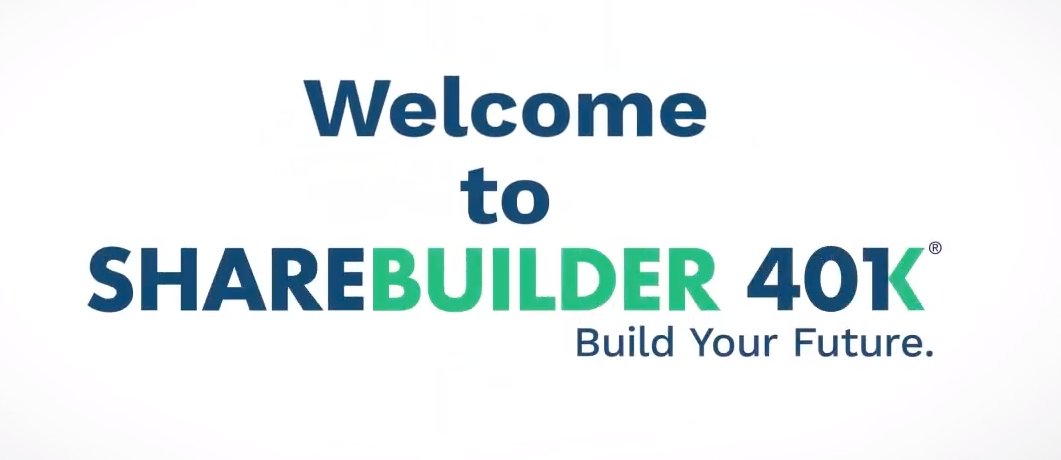 We Help Any Size Business Save More for Retirement
As a 401(k)-industry pioneer, ShareBuilder 401k:
Has been in business since 2005 serving over 6,500 businesses and their employees
Keeps investment expenses under 1% so more of your money stays invested
Believes in great digital and people services connecting you with a dedicated 401(k) advisor
* ShareBuilder 401k plans range from 21% to 68% less than the industry average at various data points from a $50K plan with 6 participants to a $100M plan with 2,000 participants based on 401(k) Averages Book 2019 Data and Custom Benchmarking report prepared for ShareBuilder Advisors. Cost comparisons are based on plan assets and number of participants and reflect core on‐going 401(k) plan expenses that a company and/or its employees can expect to incur as a percentage of assets with most any 401(k) plan. This includes administration, recordkeeping, tax filing prep documents, plan testing, fund expense ratios, and other investment costs passed on to every participant to service the plan. It does not include unique employee-initiated transactions such as loans, distributions or employer transactions such as plan amendments. ShareBuilder 401K pricing is based off of standard pricing rates for our typical Safe Harbor 401(k) plan design. This claim is not applicable to solo 401(k) plans.
1 High-quality Funds: The ShareBuilder Advisors Investment Committee conducts an annual review of the Exchange-Traded Funds offered as ShareBuilder 401k investment options. The review includes multiple variables including length of time since inception, asset level, historic performance over one to ten years, expense ratios, and how the funds compare to their respective benchmark index. Each fund is monitored and changes are made to the fund lineup as needed to align the investment options to the Investment Committee's investment policy.